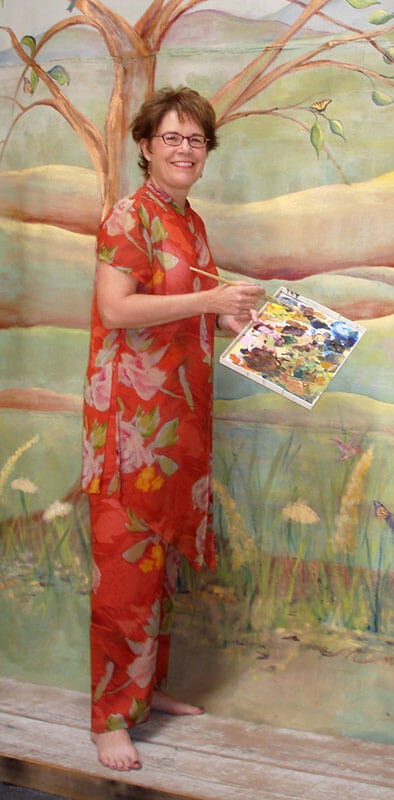 My painting and writing live side by side. Painting is more externally focused, whereas my writing draws from within. The inspiration for my art springs from trips to Europe, especially Southern France, the beauty of food and the brilliance of nature. My writing is fueled by close observation and a deep dive within.
I left a hospital marketing and product management career in corporate America when my daughter was born and happily began pursuing my art. I wanted to become proficient in one medium, so I chose the versatility of watercolor and studied with nationally known artists to create my own art school.
For 30 years, I've taught art classes in a range of mediums to both children and adults, including watercolor, cookbook creation, collage and design. My art has received numerous awards from the Oregon Watercolor Society and I helped launch the Tumalo Art Co. in Bend.
As a free-lance writer, I've profiled artists and reviewed restaurants and co-authored and illustrated two family cookbooks: The Marquiss Kitchen One and Two. My memoir, entitled Copper Threads of Grace, will be released in 2023.